Go Cedar Rapids Wins At Iowa Tourism Conference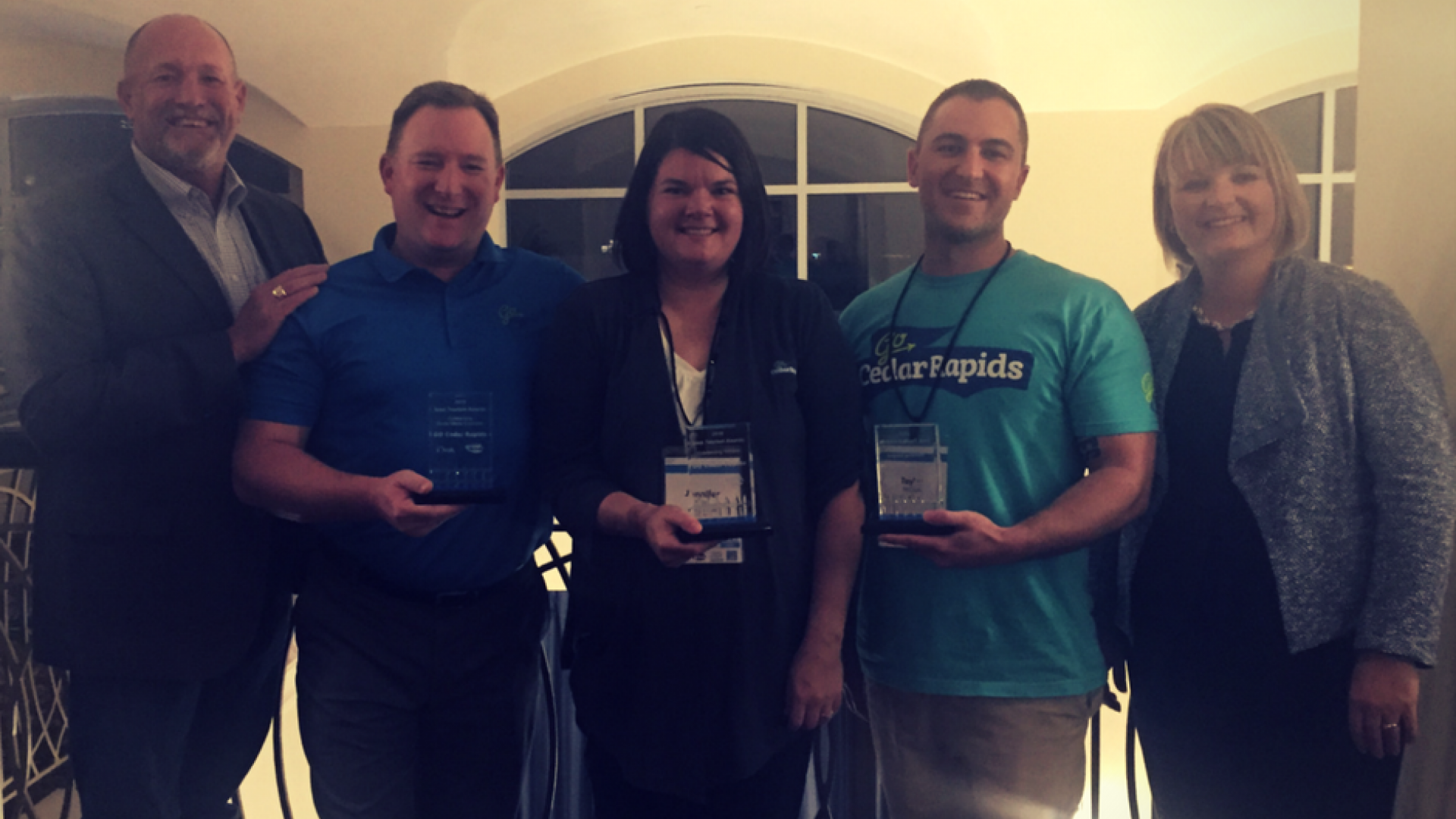 Go Cedar Rapids recognized with three digital awards at the Iowa Tourism Conference.
Hats off to the Go Cedar Rapids team for an impressive showing at the October 2016 Iowa Tourism Conference's Tourism Awards. The Iowa Tourism Awards represent the highest honor given for tourism in Iowa. Go Cedar Rapids was recognized and honored with three awards highlighting the CVB's industry-leading digital strategy.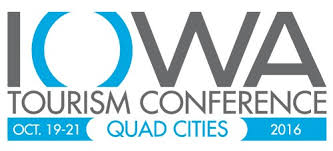 Outstanding Website (Metro)
Launched in May 2016, the brand new GoCedarRapids.com showcases the CVB's fresh brand identity and brings the destination to life online. The website is fully responsive across all devices and browsers and features cutting-edge technology and user interface elements. Large-format photography provides an immersive digital experience and a CrowdRiff social media integration helps the destination tell an authentic and engaging story about its many unique attractions and things to do. The website's flexibility as an online marketing platform allows Go Cedar Rapids to execute award-winning social media and marketing campaigns.
Outstanding Niche Marketing Initiative (Metro)
Go Cedar Rapids won Outstanding Niche Marketing Initiative for its fourth annual restaurant week campaign, "The Hungry Games." This campaign involved 29 restaurants and a social media competition for local foodies to vote for the top four restaurants. The final four competed in a "Dinner of Champions" cook-off where one establishment was crowned the victor!
Outstanding Social Media Execution (Metro)
Finally, Cedar Rapids was recognized for its excellence in social media marketing. On its new website, the CVB leverages CrowdRiff to highlight authentic user-generated content that showcases the destination. The GoCedarRapids.com website features social media content and sharing features throughout, making it seamless for visitors to join the conversation.
Congratulations to the entire Go Cedar Rapids team for these well-deserved awards!