A Silver Website Design Award for DiscoverMarana.org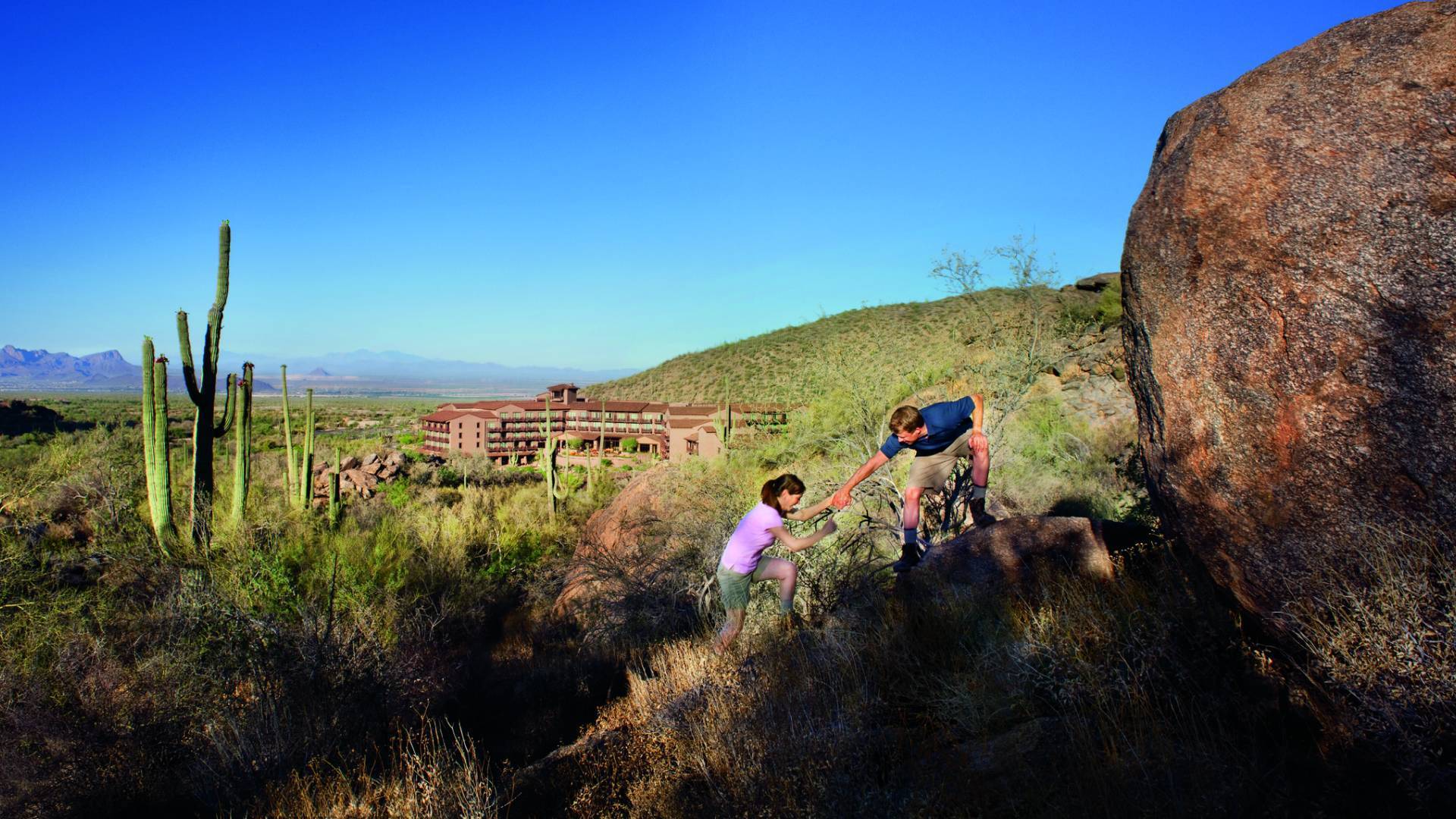 Discover Marana Builds on its award-winning performance with a Silver Adrian Award for Website Design.
Recent recipients of a 2016 Governor's Tourism Award for Interactive Technology, Discover Marana keeps up its award-winning year with a 2016 Silver Adrian Award for Website Design. The Town of Marana established Discover Marana as a marketing entity to promote tourism to this Southern Arizona destination. Partnering with Tempest in 2015, Discover Marana came to life with a logo, branding elements, and website design that captured the area's distinct beauty and history.
The creative process was unique in that it combined the efforts of several different departments and entities. Discover Marana, Tempest, and the Town of Marana's Economic Development department and Marketing and Communications teams were heavily involved in the project. This allowed multiple perspectives on brand design, and how it would achieve the goals set forth by Discover Marana, while faithfully representing the Town as a community.
By positioning Marana as the gateway to Southern Arizona, the brand emphasizes the mix of modern amenities and historic Sonoran Desert setting of the town. The careful balance of branding activities, reinforced by the website design and functionality, allows Marana to present a cohesive experience that showcases one of the most luxurious resorts in the world, as well as limited service properties. In this way, Marana is shown as an attractive and close-knit community that can attract and serve a wide variety of travelers from diverse socioeconomic backgrounds.
HTML5 HD videos greet the visitor on every major page, creating a vivid and welcoming appeal. A regularly updated blog, consisting of content written both in-house and by those in the community, informs potential visitors of the amazing opportunities for recreation and leisure that exist in Marana, and the interactive event calendar displays current and upcoming events in the region, in a well-organized and comprehensive manner.
The website and creative design of Discover Marana captures the community's brand and preserves its heritage and roots in Southern Arizona through the use of color, imagery, artwork, and typography. The resulting website demonstrates the seamless integration of modern anesthetics that remain deeply rooted in Marana's cultural heritage. Hats off to the team at the Town of Marana and Discover Marana on this well-deserved achievement!
About the HSMAI Adrian Awards
The Adrian Awards began in 1957 and consider entries from every segment of the travel and hospitality marketing industry, including hotels, airlines, cruise lines, car rental companies, destinations and credit card companies, among others. Winners are selected from a field of more than 1,200 entries by senior industry and media experts. For more information, visit adrianawards.com.