Gregg, Britt, and I were in New York recently to honor three Adrian award-winning websites: GotoLouisville.com and VisitVacaville.com, which were honored with Gold Awards and DiscoverMarana.org, which won a Silver Award. In New York we were also happy to meet with many industry friends and partners, including Sarah from Visit Ogden and Marylss from Visit Ventura. From our new Philadelphia office location, it's just a quick one-hour train ride to the big apple.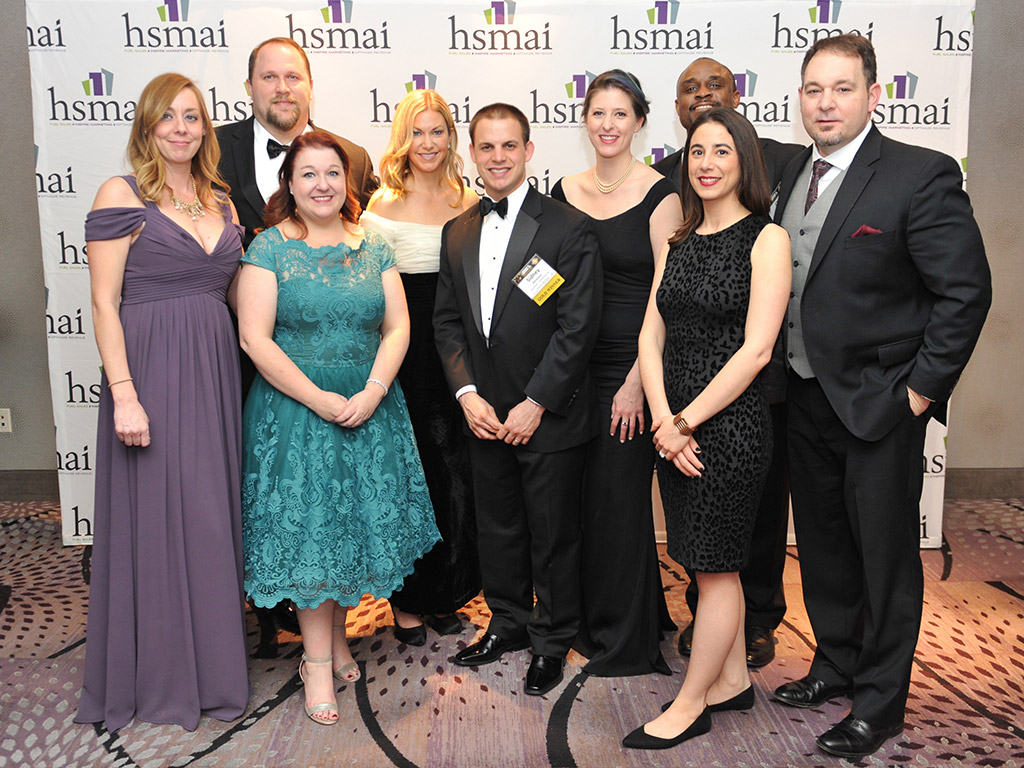 The awards celebration showcased a bevy of speakers and creative ideas and campaigns from the top hotel brands, agencies, and destinations worldwide. It was a thrill to see all of the amazing ideas and trends circulating in our industry. There's no better feeling than recognizing great work, especially while sipping champagne in a formal ballroom!
Living The Dream
After the awards ceremony, we met up with our friends Darren and Danielle from Adara at the Penthouse at Dream, New York's most exclusive rooftop club on the top floor of the Dream Hotel. Wowed by panoramic views of the Manhattan skyline, we lived it up, dancing to beats from a live DJ among a packed house. Funny how there's always a party going on in New York, even on a Tuesday!
Tempest would like to congratulate all of the 2016 Adrian Award winners and thank our friends Cleo, Stacey, Mark, and Sidney from the Louisville Convention & Visitors Bureau and Melyssa and Jannette from Visit Vacaville for joining us to accept these honors. We look forward to many more Adrian Awards celebrations in the future!
Check out Award Winners on the web: